Testing & Certification Services(Cert)
TriumphSys is a partner of Prometric Testing Services and offers the complete range of testing and certification services with the Prometric assurance of process quality and dependability.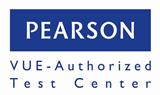 TriumphSys can help organizations in two ways:
Testing at TriumphSys office locations – Your employees can come to our office individually or in group to take these tests. TriumphSys TCAs (Training Centre Administrators) will coordinate with your training department to process payment of fees (either the company can pay us or individual candidates as per the company policy), scheduling of examinations, setup and supervision of the examination, immediate issue of a printed examination report signed by the TCA. These services are currently offered at Andheri (East), Mumbai.
Testing at client office location – If you have a group of candidates to be tested for certification regularly, we can set up the entire process to come to your office, saving your employees precious productive time in travel to-and-fro our center. We bring the examination server to your location and you will have to provide us a room with PCs on which the candidates can take the exams with continuous internet connectivity and secure premises. Our engineer and TCA (Training Center Administrator) will be present for the entire duration of the examination and will conduct the examination.
Corporate discounts can be provided based on the number of candidates and spectrum of examinations on a quarterly or annual basis.
Contact :
cert@triumphsys.com